We repair all turbochargers on the market::
GARRET, KKK, HOLSET, SCHWITZER, IHI, MITSUBISHI, ČZ.
We purchase original spare parts directly from turbocharger manufacturers.
We perform repairs of the ČZ and PBS Turbo turbochargers in an exchange manner.
Repairs of turbochargers:
Balancing machine
A guarantee for a high quality of our repairs is the separately counterbalanced shaft of the turbocharger. We balance shafts on original balancing machines of the German brand "Schenck".
At present our company has two balancing machines of this brand.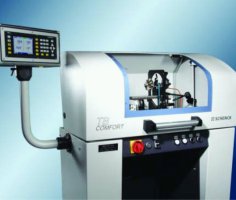 Schenck CAB 700 TB balancing machine – for small rotors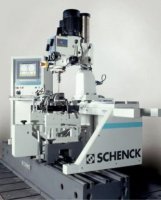 Schenck CAB 803 balancing machine – for large rotors
MRV-2
Our company owns special testing equipment for the checking of functionality of the bearing centre – MRV-2. During this test, rotor speed is assessed, rotor vibration value is ascertained, seals are checked for oil leakage and a short running-in of bearings is carried out. For turbochargers with an electronic regulation system we can offer the testing of their electronic valve on the electronic testing equipment which is considered as a top European technology in this area. For the cleaning of surfaces of parts of turbochargers we use a sandblasting process in a blasting box.